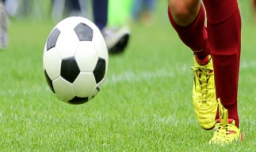 ACTION REPLAY ADVANTA 10 KG
Part Number: CAM04G
£45.00

(VAT Exempt) per Bag
Click on any of the following links to download the file.
SPECIAL DELIVERY ITEM
Please note before purchasing products over 20 Kilos online contact our head office regarding delivery costs.
Due to changes in size based transportion delivery charges can vary.
Please call 01691 626006 to be advised on prices and to process your order.

Action Replay:- A superb 100% ryegrass hard-wearing mixture for all winter sports fields
Sport: Football & Rugby
Ryegrass: Yes
An excellent mixture to use when renovating winter sports pitches.
Action Replay will germinate and establish very quickly producing a dense, hardwearing sward.
Especially good for high wear areas.
Strengths
Fast germination
Hard wearing
Good disease resistance
Excellent renovation mixture for Football and Rugby areas
Racecourses and Gallops
Technical Information
Sowing Rate: 35-50g/m2
Cutting Height: 20mm
Mixture Formulation
35% Cyrena Perennial Ryegrass
25% Melbourne Perennial Ryegrass
20% Columbine Perennial Ryegrass
20% Nagano Perennial Ryegrass

Please note Mixture formulations are subject to change and may be different to those indicated on our website.